COTSWOLD PHOTOGRAPHER REVIEWS
Happy words from happy clients ...
Thank you to my wonderful couples who send me such lovely cards and write reviews for me. It truly means the world to me and my fridge is currently covered in a dizzying array of  amazing 'thank you' cards which brings me great JOY every time i see them.
CASWELL HOUSE WEDDING
Save
Save
Save
Save
KINGS HEAD WEDDING
Tanli is, quite honestly, a total genius! We were delighted to invite Tanli to be part of our celebration in July 2019 and I use those words 'part of our celebration' with total intent. We recently received our wedding pictures from Tanli and were utterly blown away by them! There were shots in there which we simply couldn't comprehend how she got them! Honestly, simply….book this talented woman for your wedding photographs! We couldn't have been more happy! xxx
Save
Save
Save
Save
THE MANOR HOUSE HOTEL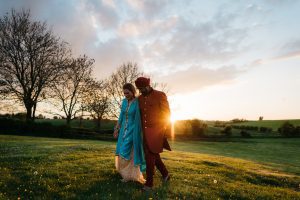 Tanli was absolutely wonderful. She captured the day in such a magical way. All the precious moments, all the fun and all of our family and friends. Nothing was staged, it was totally natural and we barely even noticed her there. She took the most beautiful photos and seemed to be everywhere at once. So lovely and a pleasure to deal with throughout. Thank you! ~Kirsty and Jagjit | Manor House Hotel Moreton in Marsh
Save
Save
Save
Save
OXLEAZE BARN WEDDING
Best decision to have chosen Tanli to be our wedding photographer at Oxleaze Barn, she made us feel at ease immediately, she was great! Amazing amazing! Tanli is such a passionate photographer and we loved her enthusiasm and positive attitude, it made what we thought would be a really awkward experience thoroughly enjoyable….and then the photos themselves ….🥰🥰 thank you Tanli for capturing our day so perfectly 💕 xxx  ~ Tim and Eleri | Oxleaze Barn wedding
Save
Save
Save
Save
CASWELL HOUSE WEDDING
I simply can't recommend Tanli enough! She is so dedicated to getting the most beautiful pictures that light up your favourite moments! We've got an incredible collection of memories from our wedding day, including laughing till we fell on the floor during some of the photographs. Thank you again Tanli – you're one of a kind! ~ Beth and Rory | Caswell House wedding
Save
Save
Save
Save
MANOR HOUSE HOTEL WEDDING
Wow…just wow!
We are so so happy, the photos are absolutely stunning we cannot stop looking at them!
It's been emotional to look back on some truly magical memories you've created and to say you've captured the day perfectly would be an understatement!
The shots in the grounds are amazing the only problem is we have too many favourites!
From meeting you at our pre-wedding shoot to our first dance you made us feel completely relaxed and your energy and enthusiasm made the whole experience even more fun for everyone involved which definitely brought out the best in us and our guests.
Thank you for taking so much care in capturing our venue and all those little details. It made looking back at the story of the day feel very intimate.
Tanli you are so talented the results speak for themselves.
Thank you for your professionalism and bringing your natural style to our day and thank you for bearing with us throughout the day while we attended to baby Sienna.
We feel so lucky to have found you and the biggest compliment we could pay is that it felt like we were being photographed by a close friend.
We cannot thank you enough Tanli for being such an integral part of our special day and we would not hesitate to recommend you far and wide.
Best Wishes
Lisa, David and Sienna
Save
Save
Save
Save
HYDE HOUSE WEDDING
Wow what can I can say…We have spent this afternoon going through our wedding photos and could not be happier with them. With each photo brings a new memory of the day, there are so many wonderful shots. On the day itself we could not of asked for more for a photographer, professional, friendly and most importantly super talented! We have said this before but thank you thank you thank you Tanli Joy Photography you are truly awesome!
Save
Save
Save
Save
HYDE HOUSE WEDDING
From the very first moment we met Tanli for an informal chat over coffee to discuss being our wedding photographer we knew we found the right person. Her friendly personality shone through and we felt so comfortable and at ease from the beginning. Her style of photography is exactly what we love, and we knew there and then she would capture our day perfectly.
A huge winner for us was having a pre-wedding shoot where we had a fun few hours with Tanli getting us used to being in front of the camera, messing about and laughing a lot and making us feel relaxed so that she could capture those natural moments
:-) She made the whole experience fun and easy as we're not naturally comfortable in front of a camera.
On our wedding day itself, Tanli seemed to be able to get pictures of everything and everyone and yet we never felt aware of a camera pointing at us. We still don't know how she did it! Absolute highlight were the sunset shots we had towards the end of the day – jaw-droppingly beautiful shots that are out of this world! Can't wait to turn one into a large canvas to hang in our house!
So many people have commented on the pictures and how fabulous they are, and we can't thank or recommend Tanli enough!!!
:-) Simply awesome! Book her while you can!!!
Save
Save
Save
Save
KINGSCOTE BARN WEDDING
Tanli was our wedding photographer in June this year in the Kingscote barn, and she was fantastic! We had a pre-wedding shoot to meet each other and get comfortable in front of the camera, which was lots of fun and I really love those photos of us. After that we had absolutely no worries at all about the wedding day photos. Tanli is so professional, so energetic and feels like a friend in the room – which gives her the ability to capture the most beautiful and natural shots of every guest. My husband and I were so excited when our gallery came through the day we got back from honeymoon! We love every single shot – they capture the mood of day perfectly and somehow make us look like a beautiful couple in a magazine!
This woman has talent. 
Save
Save
Save
Save
AN ENORMOUS THANK YOU for smiling at us and keeping us cool. I don't think you know how reassuring it was to see you beaming at us, especially in the church. This was echoed by our guests who commented on how great you were at building a rapport. It really did feel like you were an extra guest. We are really happy that you are pleased with the photos, as know how important it is to you and how hard you worked to get them. Speak to you soon, an extremely happy Sophie and Matt."
Save
Save
Save
THE OLD LODGE, MINCHINHAMPTON
I cannot recommend Tanli enough!!!!! She is the most amazing photographer and such a lovely lady. Tanli is very passionate about photography and invests so much time and effort into creating beautiful photos that you will cherish forever.
Tanli was our wedding photographer, she made us feel at ease from the moment we met her for our pre-wedding shoot, she is such a kind-hearted, warm and friendly person. Our wedding photos are simply stunning!!! Tanli has captured so many candid moments. Her photos feel so natural, they tell the story of the whole day perfectly.

Thank you so much Tanli for providing us with photos we will treasure forever!
Save
Save
Save
Save
Save
Save
Save
Save
Tanli has given us memories of our wedding I thought I could only dream of! She is one of the sweetest ladies you could meet, she's passionate about photography and she is so discreet that she's everywhere she needs to be all at once without you even realising. We couldn't be happier with the results, I literally look at them every day and feel like I'm there again! Her imagination and creativity means we have perfect photo memories that we will treasure for the rest of our lives. Thank you so much Tanli, you are literally the BEST!! Xxx ~ The Moran wedding
Save
Save
Save
Save
Save
Tanli photographed our wedding in July this year, and prior to the main event she also did a pre wedding/engagement shoot with us. As soon as we met Tanli we felt instantly at ease – which was great as we were both a bit awkward to start with! On the wedding day itself Tanli was super friendly and great to be around, many guests commented on how lovely the photographer was. When we had the speeches etc we didn't even really realise she was there taking photos, which was really nice as you never felt like a camera was in your face the whole day! Having seen the photos of our wedding we were overwhelmed with how amazing they were! Tanli is a fantastic photographer and I would recommend her to anyone looking for a wedding photographer in the area. The photos are beautiful!! Tanli is very talented!  ~ Andy and Rianna
Save
Save
Save
Save
Save
The photographs are absolutely stunning – Tanli is very passionate about her work and was a pleasure to work with. I was particularly nervous about the pre-wedding shoot as I'd never done anything like that before, but her friendly manner soon put me at ease and we were very pleased with the results. Tanli is also skilled at working with large groups of people and is assertive when needed, but her passion is clearly candid photography and this really shows in the quality of these kinds of shots. She has an ability to capture people at their most relaxed which is a real talent. Thank you Tanli – we'd highly recommend you to anyone! ~ James and Kerry
Save
Save
Save
Save
Save
Save
Tanli photographed our wedding in June, and we couldn't have been more pleased with her photos. It was brilliant to meet her at our pre-wedding shoot, and she was great on the day itself. Thanks for helping to make our day so special, Tanli! ~ Jenny and Daniel
Save
Save
Save
Save
Save
Save
Save
Tanli is one of the best photographers around !
After shooting at our wedding on 26th October 2016 I have to say we were amazed at the pictures.. both of us have made comments about how we didn't even realise Tanli was taking some of the shots .. truly amazing and a lovely fun personality. Can't recommend Tanli enough to anyone looking ~ Jenny and Anthony, Manor by the Lake
Save
Save
Save
Save
Save
Save
Save
Save